Contact
We hope you can join us at Team Totten. Send us an email and we will get back to you soon!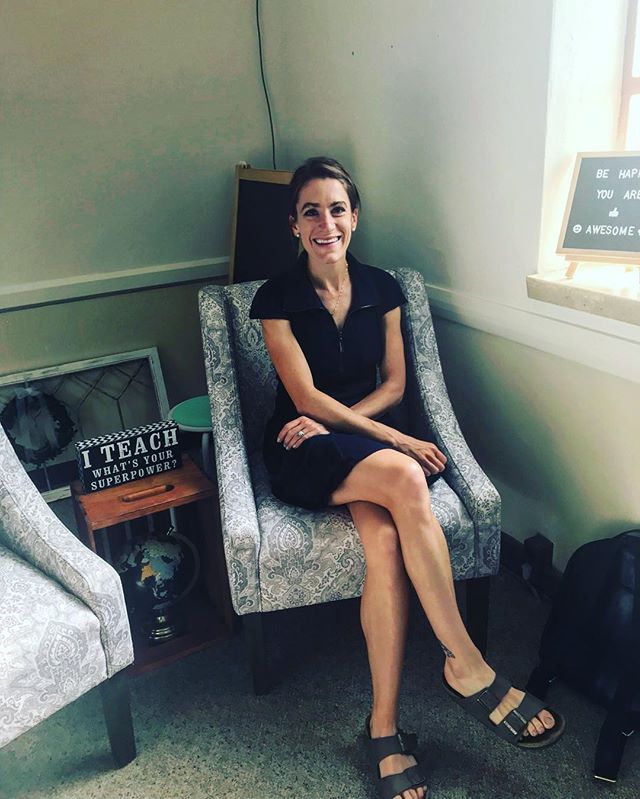 Breaks are necessary & time with my mom and family fill my heart to the brim. My mom took a new principal position and is making her office the cutest place I've ever seen (Anthropologie status). I'm proud of her! #home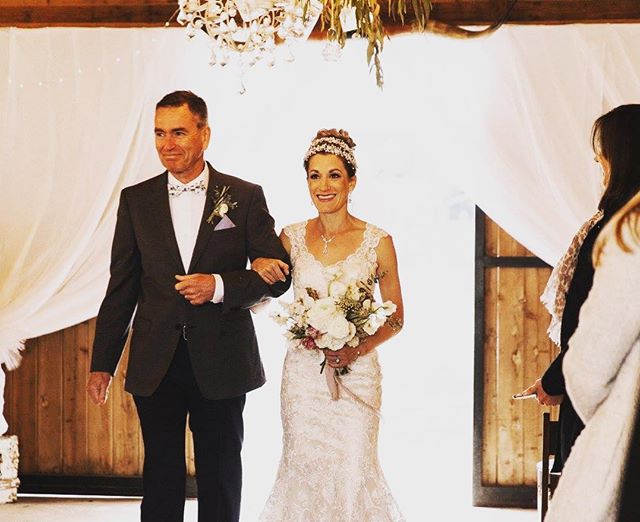 Happy Father's Day Daddy!! I love you so much!!!!♥️ when things got really tough yesterday racing @grandmasmarathon I thought of you. Thanks for instilling hard work ethic in me! I'm so incredibly lucky God gave me you as the world's best dad! See you SOON 😘 #fathersday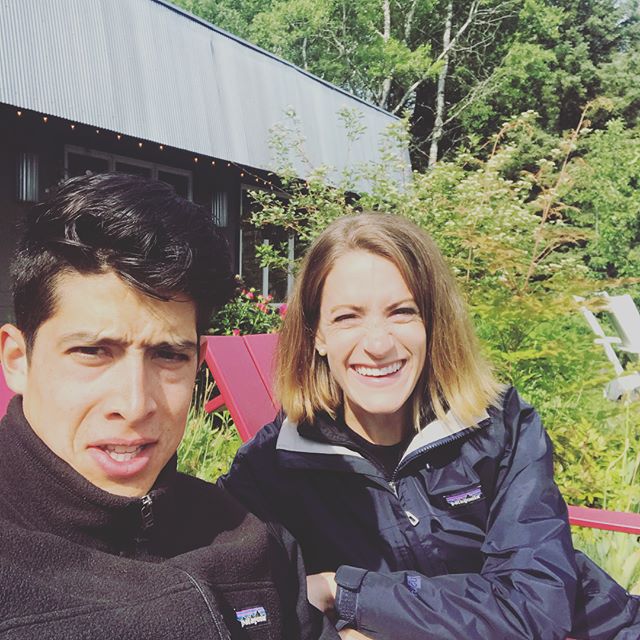 There's always a silver lining and tonight it was eating dinner at a beautiful place right on the course. I might not get redemption here, but at least i got it by eating dinner and drinking a bottle of Pinot with Seth. My life is so full & there's joy to be found even when things like marathons don't go how you hope. #teamtotten #silverlinings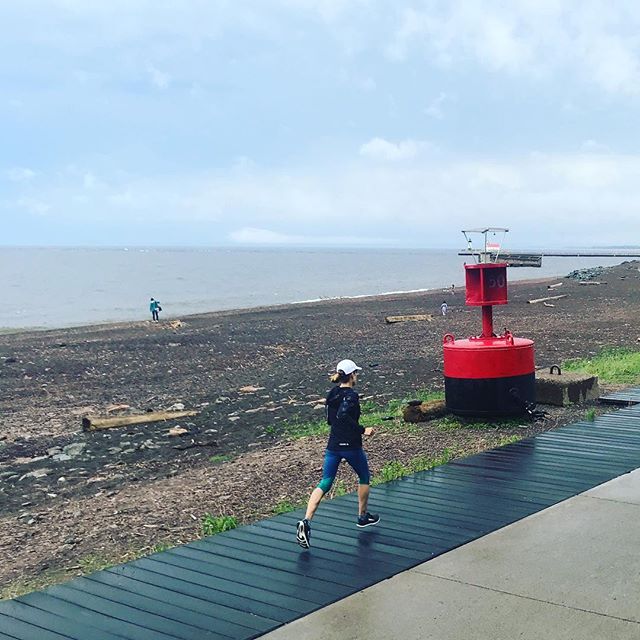 Grandma's Marathon will always be special to me! I put my heart into each build up and I got to the line healthy today with the support of my wonderful husband and home team. Today we had beautiful conditions despite the possibility of thunderstorms. I ran on my own for 20 miles well and then things got hard, but in a scary way. I went from running 5:55/6 pace to 6:45 to 7:30 to a crawl. My hands went numb, then my body started to shut down. The last few miles were the most painful I've ever experienced, but I dug as deep as I could to finish. As I finished paralyzed and saw Seth, the tears rolled down my face and I was ushered into the med tent, not knowing what went wrong. After a blood test and lots of questions, the doctor asked if I got my monthly cycle and I proudly said yes, working incredibly hard to get it regularly, but that always means my iron could be at an alarmingly low level. I'm not a doctor and I haven't had enough tests done yet to know what's wrong. So, while my heart is sad, I'm thankful that so many of my marathons have been huge accomplishments. Today I learned I can dig deeper than deep and that the Lord has made me incredibly strong. Now for a long much needed break, dinner with my love @mrsetht & rest. On a BRIGHT NOTE: @mrsetht ran a huge half PR this morning in 1:04!!! What a stud. Seth, words can't describe how proud of you I am & how amazed I am that you can support and motivate me (which is a big job 😉) and run incredibly fast!!! I love you!!!! #teamtotten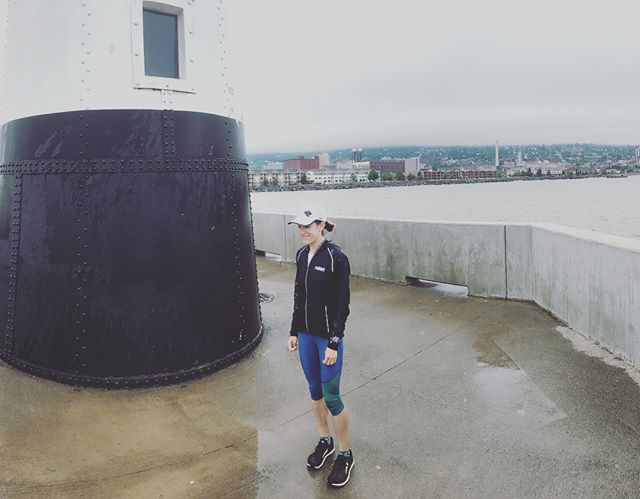 We made it ♥️ so thankful to make this trip to a marathon I have the sweetest memories at with @mrsetht. Praying he experiences the same joy I have on the course tomorrow. This is my 3rd @grandmasmarathon —thunderstorm or shine, I'm thankful to toe the line & pour out my heart! I'm thankful the Lord has given me legs to run and a beating heart to propel me. Now to eat PB & banana, drink @skratchlabs, and watch my husband cheer watching the World Cup. #teamtotten #ittakesavillage #marriage #marathon #gmas18 #finallyhere #rabbitPRO #spALTRA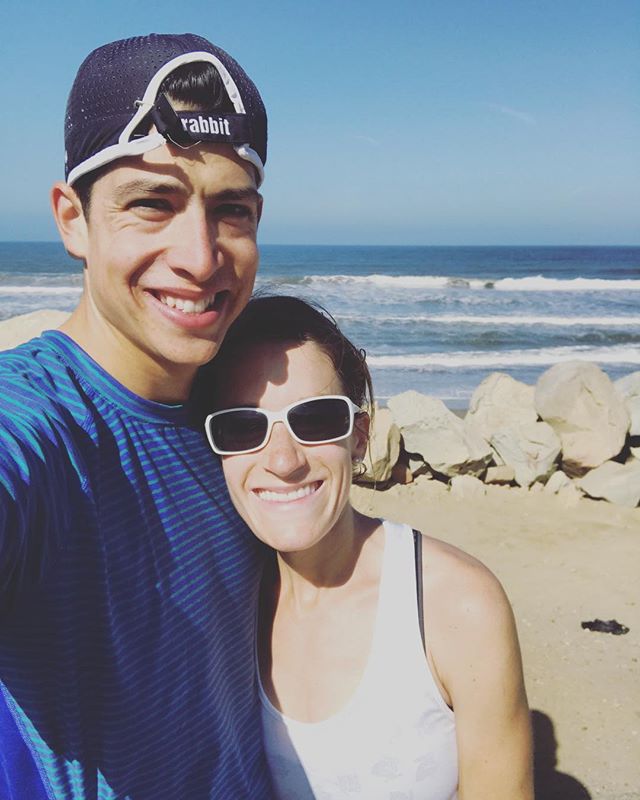 That's a wrap folks! I made it through marathon training and now all that's left to do is race 🙈 @mrsetht has encouraged me and built me up on my best and hardest days. As always, I couldn't do it without my home team and support system! Special hug to @hay.k.floyd for starting nursing school and chatting in the afternoon on my countless doubles. #ittakesavillage #marathontraining #teamtotten #tapertime #gmas18 #spALTRA #rabbitPRO #sraelite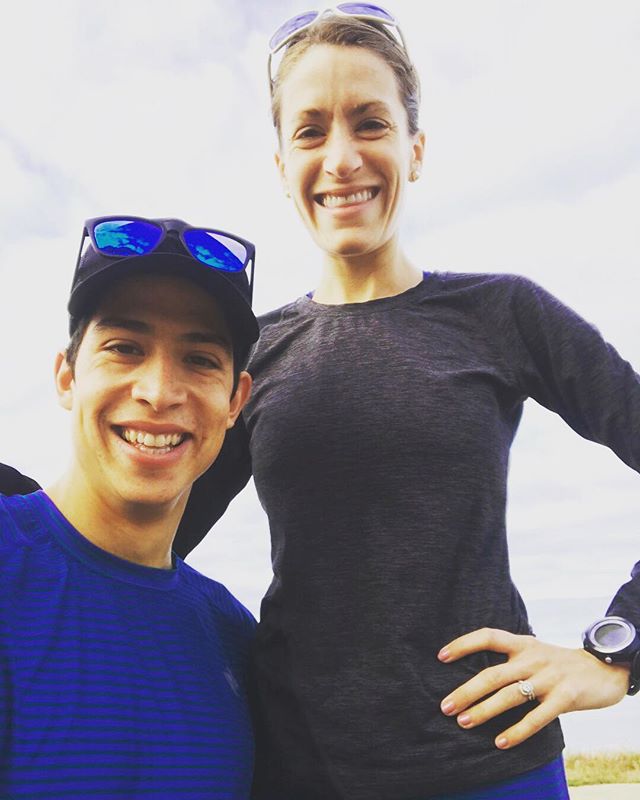 #globalrunningday is the best because most of my running days are spent running with you 😍 I'm so excited @mrsetht will get to see and experience my favorite marathon that holds so many special memories in less than two weeks @grandmasmarathon #teamtotten #marriage #gmas18 #tapertime #rabbitPRO #spALTRA #embracethespace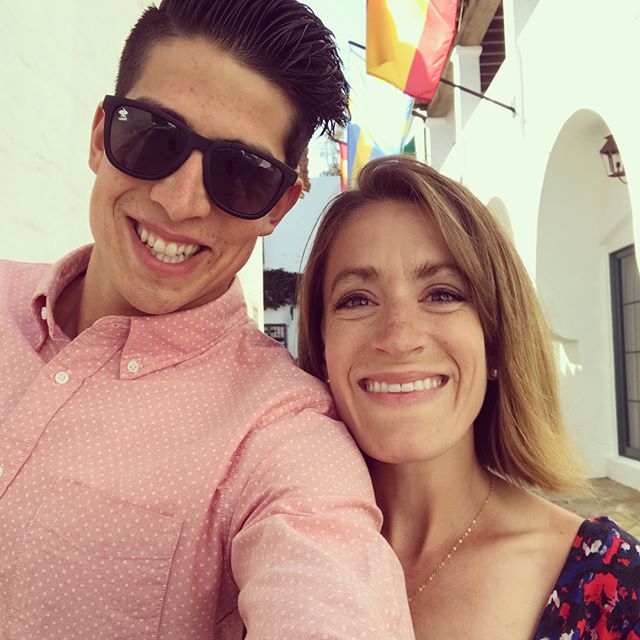 @mrsetht ran two fantastic races back to back in preparation for @grandmasmarathon 1/2 (I'm racing the full 😉), so we celebrated with a date night to the best meal we've had in SB since we've lived here. Many people don't know that Indian is in my top 2 favorite cuisines, and SB finally got an authentic restaurant. What an incredible meal & time with my love. While we celebrated great races & races to come, really, Seth wanted to take me on a date and make me feel special since I was the cheerleader & on the go a lot this weekend. I get nervous in a taper and he sees that, so what better way to relax than date each other?! I love you @mrsetht! And, starting me new job today 😲 #dateyourspouse #teamtotten #marathontraining #gmas18 #tapertime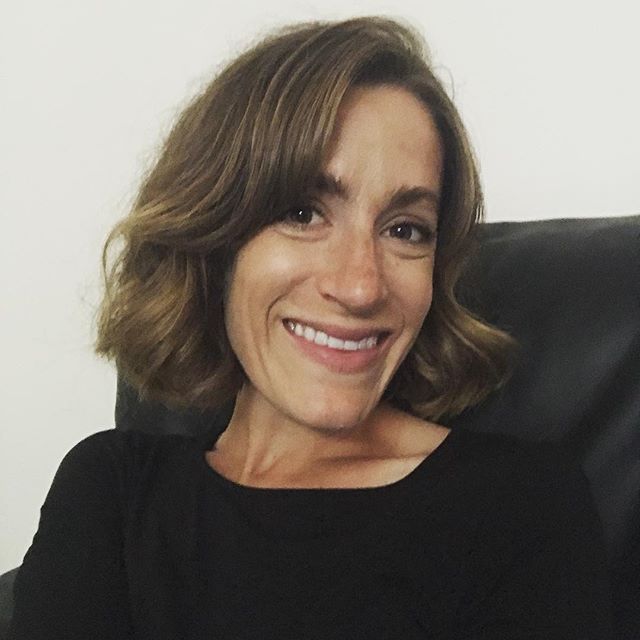 What a journey these past few months (15 to be exact!) have been! I am so excited to be starting a new role on Monday, something Seth & I have really prayed for! Who knew one of the challenges of being newly married would be job hunting for a role that fits me in a new city. I've felt both discouraged & hopeful. My hope has remained in the Lord. He is always faithful, no matter how long or how short a difficult season. Seth & I love being married and doing life together! I'm so thankful for his support of me as a woman of God, wife, and athlete. I thrive when I keep busy and am in a routine. The full-time athlete lifestyle isn't my goal or dream or realistic, to be honest. Instead, it's to continue to build relationships through running, support Seth, & dream big. We love that we can hopefully help others dream to do what they love in the midst of a busy life, and in that, thrive. Seth is having one of the best racing seasons of his life, and his job, while flexible, is hard. I'm so thankful for this busy season, full life, and big dreams. #marriage #teamtotten #marathontraining #seasons #dreambig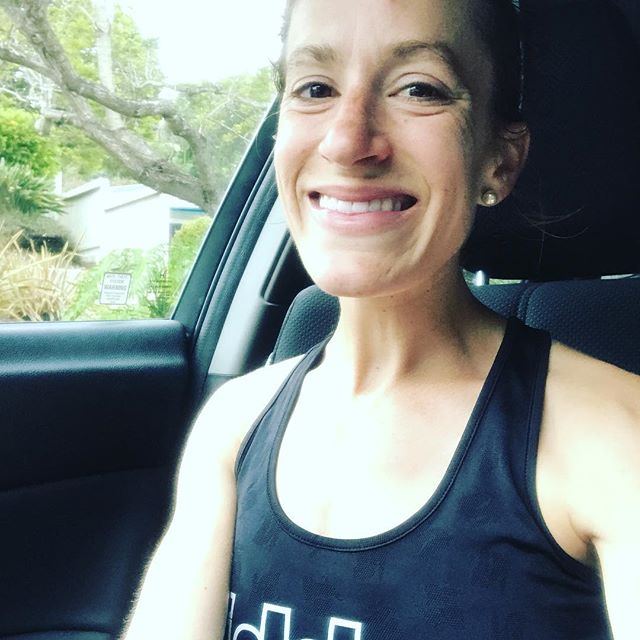 Finding joy in the process when workouts go great & when today, accomplishing it was the win. I've learned this year that I can still race well off of slower workouts and believe deeply in myself, my Creator, and my ability to be a marathoner. 3 weeks to go!! #teamtotten #marathontraining #joyintheprocess #rabbitPRO #spALTRA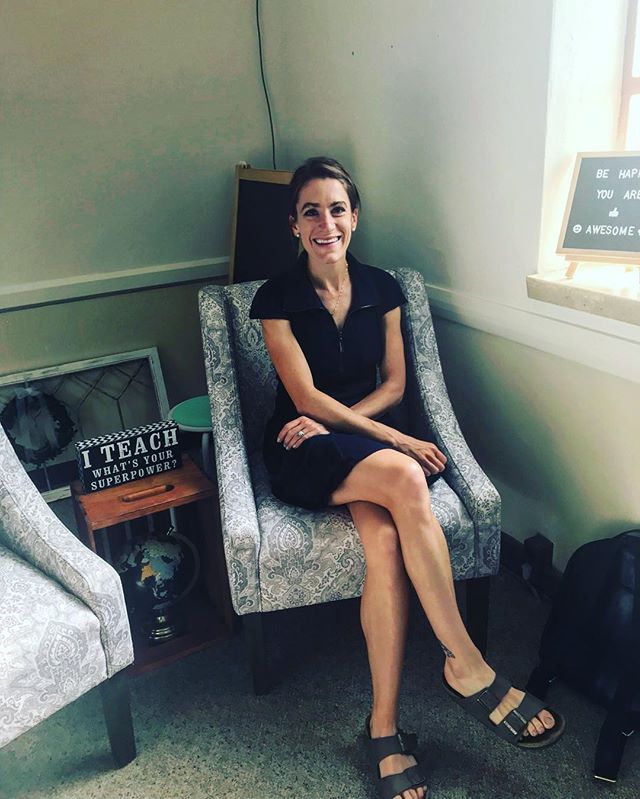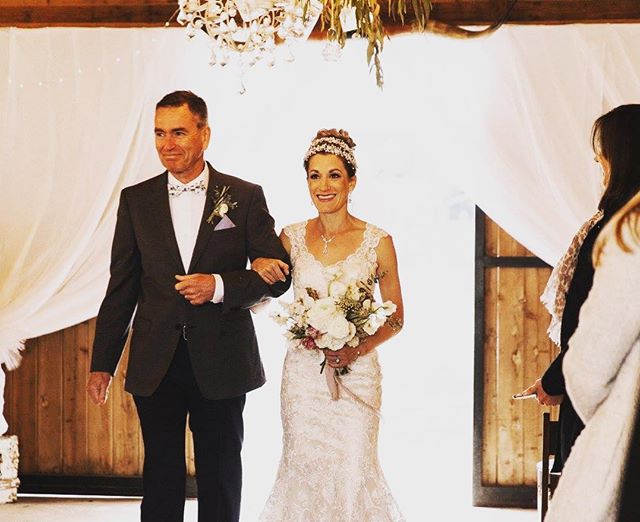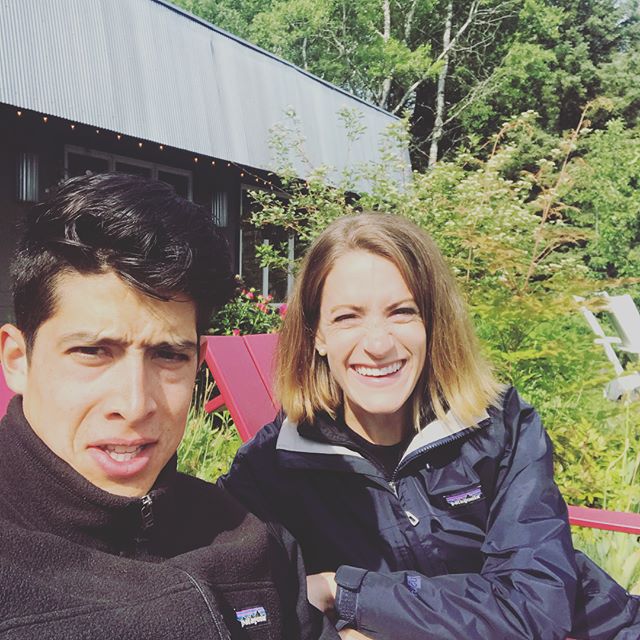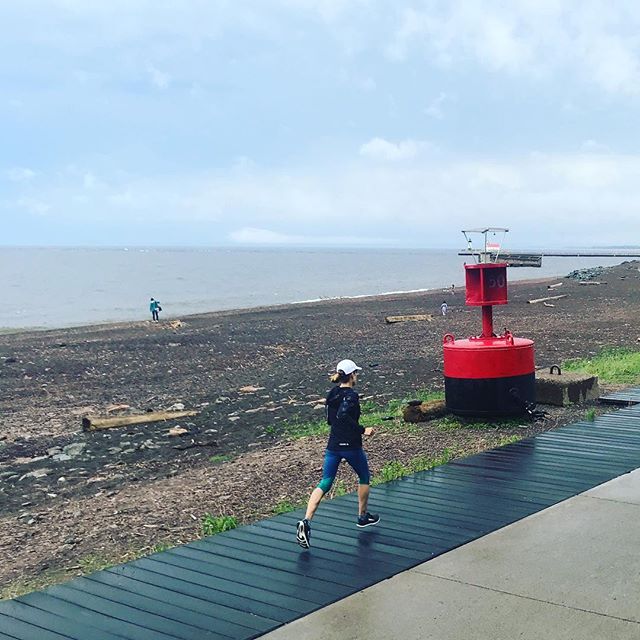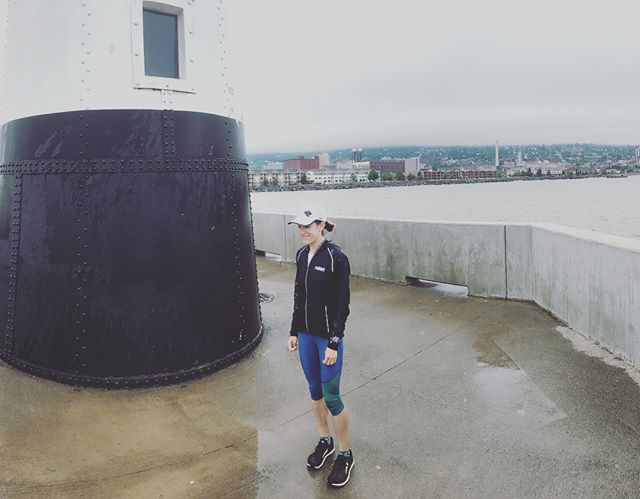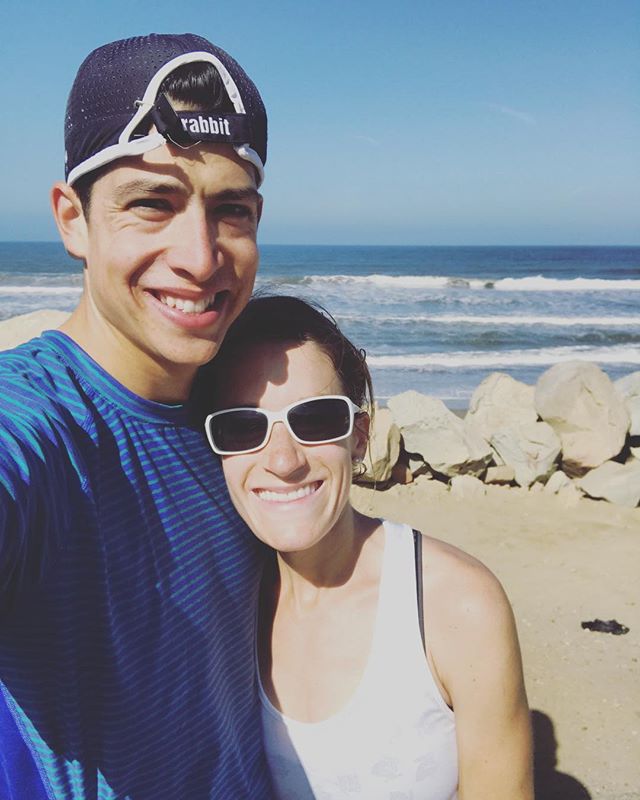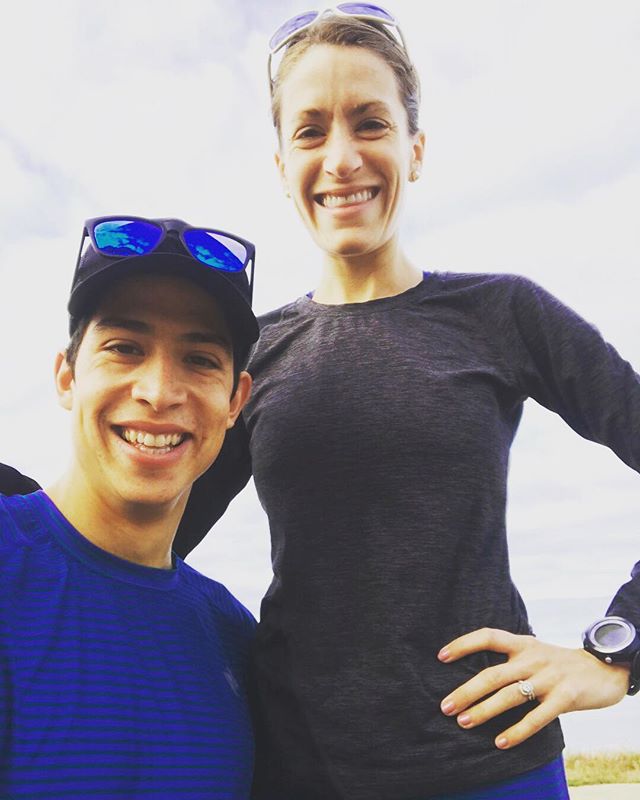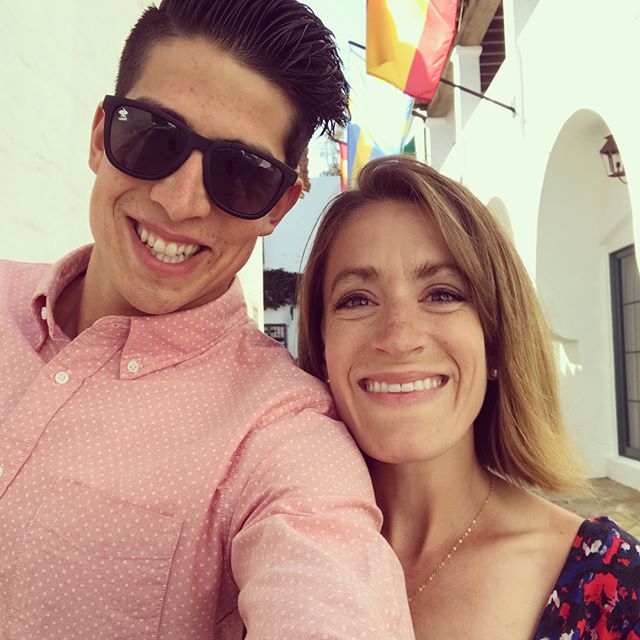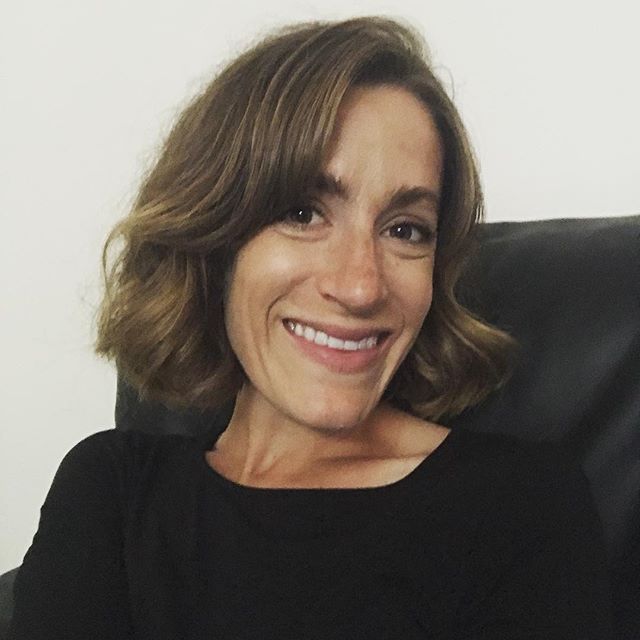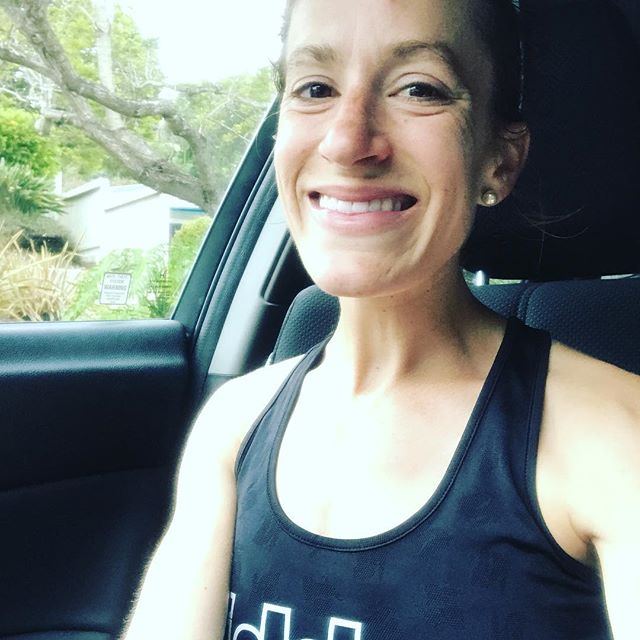 I am so excited to be growing the Team Totten Track Club Elite- 3rd member coming January 2020. Today, seriously, has been joy overload, not only is it @loloverun birthday but also the day I meet our little guy. Watching its heart beat and arms and legs kick around my heart just about exploded. There are no words. The happiest of birthdays to my wife- the first of many more birthdays to come as a family of 3. Dad cannot wait to meet you little one in January 2020 ♥️
I have always really liked this @handlebarcoffee shirt because these local climbs are my playground. I have turned myself inside out on these climbs, screamed at the wind, cursed my legs, felt invincible, bonked and learned things about myself on these climbs. I have also always wanted to ride all three climbs in one ride. Today I checked off that mini-buck-list ride. (Mini😂) Now my question is, @handlebarcoffee is this shirt like a punch card? Ride all three climbs in one ride, get free coffee? #minimisogi #feedmeplease
Today is #gloabalrunningday which in the past has brought me joy as a fun way to celebrate something that I cherish. Today, as I have for the past 12 weeks I woke up with a creaky foot. 3 months of battling plantar issues has made running miserable. These days I need LOTS of encouragement to make it through runs and today I was encouraged by the worlds of @unitedpursuit : "When we've given up on better days; Lay it all down, lay it all down; We've come to fear what we can't explain, there's nothing to ease the pain; lay it all down, lay it all down." #globalrunningday is a day to celebrate running and I would encourage you to lace up a pair and participate. For me, today is a good reminder to hold my running loosely and to lay it down at the feet of Jesus.
Tonight my heart is heavy. (And I am not sure if it should be or not?) • I will never forget watching @loloverun set her eyes on the Notre Dame cathedral for the first time. We had just landed in Paris on our honeymoon less then 48 hours into our marriage. After a long flight we wanted to stretch our legs and so set out for a run late in the cool Parisian night. We ran east along the dark bank of the Seine and I watched Lauren's face as we ran around the last bend. She saw it and stopped mid-stride semi-speechless. I have ridden town bikes around it and run lap after lap around it trying to take in its towers and ribbed vaults. I have spent hours reading about the history of the city of Paris and specifically how Notre Dame came to be and has endured. I feel like It's a strange thing to be sad about but my heart is heavy for Paris.
When I stand on the start line my goal is always the same: Glorify my Creator and give everything I have on the day. Today all I had was 6 miles of a 10 mile race, which led me to my first DNF (Did Not Finish). I have been dealing with my first injury in 6 years, my planter is not happy and after nursing it all week I hoped to get through one of my favorite races of the year- #sactown10 unfortunately I could not. I was angry, embarrassed, frustrated but with a few hours reflection I realize that even when I race and end up with the worst possible outcome, not being able to finish, I can still glorify my Creator. That's a hard lesson, but maybe what I needed more then a race result. My foot will heal and I will be back pinning a number on soon. And I will certainly be back next year to rip through the streets of Sacramento flying my @sraelite badge! As they say 5th time is the charm 🤷🏻‍♂️ #rabbitpro #teamtotten (P.S. If you feel so inclined feelfree to pray for my right plantar fascia.)
The Totten's are headed to New York! 🗽 I can remember flipping though running magazines when I first started running and being so captivated by the photos of the pros ripping through the streets of New York. It became a dream to rip through those city streets myself. So excited to be making that dream come true! Thank you to @nyrr for having Lauren and I at the #unitednychalf !!
I am so grateful for the 2 wonderful first years of our marriage! This is our first picture together- 6 years ago. Something have changed, like the fact I have to cut my hair now and somethings have not like you looking after me with snacks 🍌🍌. Our marriage brings me so much joy- to decades more- happy anniversary my love @loloverun
Monday's are hard. But Monday's also feel so filled with opportunity. Monday's are another opportunity to chip away, get a little stronger and to be better next time I pin on a number. I dream about Saturday's and Sunday's in the future where I will race down the road with the front pack hitters- those dreams get fulfilled on hard, sleepy Monday's. #teamtotten #rabbitpro #usatfxc
2019 is off and rolling! Feeing very grateful to have had the opportunity to race at the UW Preview last night, mixed feelings about my 8:04 3K. The night before the race I told @loloverun I would be happy with anything under 8:05; when I stepped off the track I knew both I ran as well as I was capable of last night AND there is more there. Racing is humbling. I am humbled & hungry! • #rabbitpro #teamtotten